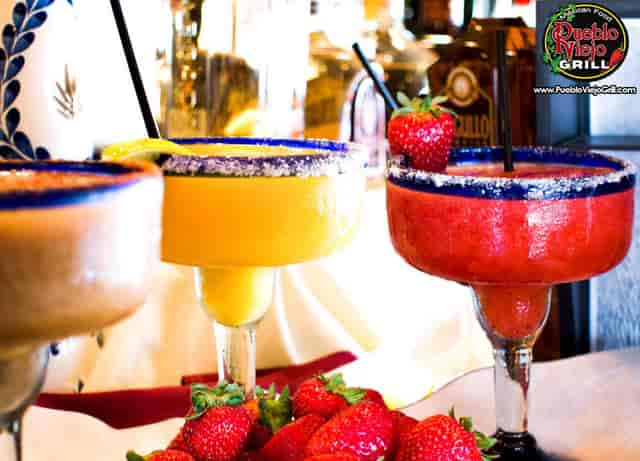 About Us
Made to Order from Scratch
Family, our fresh ingredients, exquisite Mexican food, and generous hospitality are what make the perfect Pueblo Viejo Grill combination. The friendly dining atmosphere, vivid culture and history of Mexico through superior cuisine has quickly won over locals and visitors alike.

Since we first opened our doors in Indio in 2005, Pueblo Viejo Grill has remained on the leading edge of Mexican cuisine, combining menu creativity, outstanding food, quality beverages and colorful presentations.

Every Mexican dish we serve is made to order from scratch using only the freshest premium ingredients. We have a nicely stocked bar with a large selection of tequilas. Our wonderful staff is committed to giving you the best Mexican dining experience. Once you dine at Pueblo Viejo Grill Mexican Food Restaurant, you will be back for more.
Community Involvement
Community involvement is an integral part of Pueblo Viejo Grill's culture. Over the years, our restaurants and our employees have contributed countless meals, funding and volunteer hours in our communities across the Coachella Valley.

Working together with our community partners, we take pride in our efforts to enrich and support our neighborhoods while carrying out the Pueblo Viejo Grill's tradition of providing the rich and delicious flavors of Mexico.

Ready for the finest Mexican cuisine and some of the most incredible tequila you've ever experienced? Visit our grill and tequila bars at two locations in Indio and Palm Desert, CA. Call ahead for reservations (for parties of 5 or more) at Indio: 760-342-5900 or Palm Desert: 760-836-1133.
Our Two Coachella Valley Locations
Established in 2005, Pueblo Viejo Grill and Tequila Bar takes great pride in serving only the best Mexican food in Coachella Valley. We use only the freshest ingredients to craft each delicious dish, which is made to order for every guest.

We invite you to visit Pueblo Viejo Grill, widely regarded as one of California's best Mexican restaurants! Simply stop by our Indio or Palm Desert locations.